Main content starts here, tab to start navigating
Menus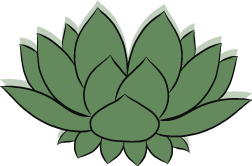 The Cocktail Collection
The 2nd Chakra 10

Bourbon, rooibos syrup, orange bitters

Babbling Brooke 15

Gin, elderflower, fresh lime.

Ticket to Rye. 13

Journeyman rye, amaro, lemon, maple

Vera Charles 14

Mezcal, aperol, fresh lime, grapefruit bitters.
For The Virgin
Filberts All Natural Sodas 3

Baby G&T 7

grapefruit & housemade tonic

Blackened Lemonade 7

fresh lemon with activated charcoal

Ginger Beer 3

made in house with real ginger
Local Drafts
Smylie Brothers 7

helles lager, IL 5.2% 10oz

Smylie Brothers 7

farmhouse ale, IL 5.5% 10oz

Sketchbook 7

orange door double dry hopped spa, IL 7.2% 10oz

Temperance 7

birdsong saison, IL 6.3% 10oz

Temperance 7

gatecrasher ipa, IL, 6.6% 10oz
Bottles & Cans
Maplewood. 8

pulaski pilsner, IL 5.1% 16oz

Begyle 8

blonde ale, IL 5.4%. 16oz

Sketchbook 8

common culture oatmeal stout 5.5% 12oz

Finch. 6

plumage ipa, IL, 6.5%. 12oz

Revolution 7

euguene porter 6.8% 12oz

Brickstone 6

hop skip double ipa, IL 7.75% 12oz

Heavenly Body 7

golden wheat, MO, non alcoholic 12oz
Whiskey
Stranahan's 18

diamond peak

Balcones 17

texas single malt

F.E.W. 19

single malt

Jack Daniels 11

single barrel

Redbreast 16

12 year cask strength

Brenne 15

french single malt
Bourbon
Larceny 9

Four Roses 12

small batch

1792 10

small batch

Maker's Mark 11

cask strength

Buffalo Trace 9

Angel's Envy 14
Scotch
Dewars 9

white label blend

Balvenie 19

14 year

Glenfarclas 11

12 year

Glenfiddich 14

14 year

Macallan 17

12 year doublecask

Ardbeg 16

corryvrecken

Laphroaig 15

triplewood

Highland Park 25

18 year

Auchentoshan 12
Rye
Whistle Pig, old world 20

Woodford Reserve 15

Pinhook 9

Journeyman 12

Redemption 9

High West, double rye 11
Bubbles
Brut 9/41

Domaine Saint Vincent, NM

Brut Rose 15/61

Mawby Grace, MI
White
Pinot Grigio 10/44

Seaglass, CA '18

Verdelho/Albarino 7

Richvale "one piece revival" Pasa Robles, CA '19

Gruner Veltliner 10/44

Zocker, Edna Valley, CA '17

Sauvignon Blanc 9/40

Mason Cellars, Napa Valley, CA '19

Pinot Blanc 33

Left Foot Charley, MI '17

Chardonnay 11/50

Joel Gott, CA '18

Chardonnay 42

Somona Cutrer, CA 17

Chardonnay 29

Butternut, CA '16

Reisling 35

Firesteed Winery, Willamette Valley, OR '16

Gamay Noir 48

Hollyhock Lodge no 4, CA '18

Grenache Blanc 15/64

Dobbes Family Estate, OR '18
Rose
Rose Sangiovese Barnard Griffin 8/36

Columbia Valley, WA '19
Red
Pinot Noir 10/44

The Path, Clarksburg Appellation , CA '18

Nebbiolo 39

Wonderwall, Central Coast, CA '19

Cabernet Sauvignon 89

Antica, CA '15

Cabernet Sauvignon 11/50

Rickshaw, CA '17

Red Field Blend 43

Source & Sink, Sonoma, CA '19

Red Blend 46

Sans Liege "The Offering", Santa Barbera, CA '18

Red Blend 63

Cruse Monkey Jacket, Petaluma, CA '17

Cab/Merlot/Syrah 10/44

Snoqualmie, Whistle Stop, Columbia Valley, WA '16

Cabernet Sauvignon 15/64

Kendall Jackson Vinter's Reserve, Santa Rosa, CA '16

Syrah 14/60

Piedrasassi, CA '17

Zinfandel 8/36

Cline Old Vine, CA '17
After Dinner Libations
Taylor Fladgate 9

2011 LBV Port Portugal

Quinta Do Noval 10

10 year Tawny Port, Portugal

Maison Rouge 10

Cognac VSOP, France

St George Spirits 8

Bruto American Amaro, CA

Luxardo 8

Amaro Abano, Italy

Fernet-Branca 11

Digestivo, Italy

North Shore 15

Sierene Absinthe, IL

Bodegas Tradición 18

Palo Cortado Sherry, Spain

Rare Wine Co. 16

Charleston Serial Madeira, Portugal

Rare Wine Co. 16

Boston Bual Madeira, Portugal

Pedro Ximenez 18

20 year px Sherry, Spain
Plates
Parker House Rolls 6

Four rolls, sweet European style butter

Turkey Noodle Soup

pint 12 / quart 20

Chicken Liver Mousse 9

Pickled radish, crispy chicken skin, seeded crackers

Cauliflower Chopped Salad 10 GF

asian pear, cucumber, mustard greens, honey, mustard bacon dressing

Greens and Grains 9 V

Arugula, quinoa, wheat berries, barley, lentil sprouts, sherry vinaigrette

Smoked Trout 14 GF

Crispy potato cake, creme fraiche, smoked trout roe

Hand Cut Frites 6 GF

Garlic Aioli

Kung Pao Brussel Sprouts 14 GF

peanuts, leek, white shoyu

Braised Short Rib Tostada 13 GF

cabbage, crema, cilantro, rutabaga, salsa macha
Large Plates
Pot Pie 16

lobster mushrooms, rutabaga, thyme salt / add turkey 4

Catalpa Grove Lamb Burger 15

cucumber, red onion, arugula, tzatziki & frites

Rushing Waters Trout Chilaquiles 28 GF

whole trout, tortillas, tomatillo, pepitas, salsa verde

Slagel Beef Burger 15

blue cheese, spicy serrano mayo, green leaf lettuce & frites

Sliced Slagel Farm Steak 24 GF

roasted lemon potatoes and herb butter

Braised Berkshire Pork Shank 32 GF

butterscotch miso glaze, clamshell mushrooms, potato

22oz Porterhouse Steak 49

green onion soubise, baby kale

Red Beet Marinated Salmon 26

cilantro barley, roasted garlic, cultured cream
Boards
Chef's Choice Board 20

Charcuterie, chicken liver mousse, cheese and preserved vegetable, seeded cracker

Cheese Board 18

Selection of three cheeses, spiced nuts, house jam, honey comb, and seeded crackers

Charcuterie Board 16

Quail egg, cornichon, preserved vegetable, seeded crackers
Caviar
simply served with creme fraiche & toast points
Bowfin 32

Paddlefish 48

Hackleback 59
Sweets
Chocolate Mousse 9

Sugared hazelnuts, chocolate crumble

Confit Apple Tartlet 8

Brown butter crumble

Coconut Cake 8

vanilla frosting, toasted coconut
Local Food & Local Love
Please be mindful of the time you visit with us tonight. We have limited tables and no place for guests to wait. Thank you for understanding and adhering to our timelines!
Located in the tent at The Barn Steakhouse!
Thursday December 3, 10 & 17th!
Dinner Menu
2 seatings: 5:30pm $43.95 & 7:30 $49.95
Heaven Meets Earth

Za'atar Flatbread, Heaven's Honey, Sea Salt

Thai Style Melange

Marinated Ocotpus, Toasted Cabbage Wedge, Thai Vinaigrette, Sunchoke Chips, Crushed Peanuts

Fall Farmers Feast

Grilled Skirt Steak, Creamed Brussel Sprouts, Radish Chimichurri

A French Student's Snack

Butter Toasted Baguette, Bittersweet, Chocolate, European Butter
Deb's Deal
Oven Roasted Sustainable Loch Duart Salmon

cilantro, barley, balsamic beet sauce

Winter Squash Soup

mustard greens, spiced hazelnuts

Confit Apple Tartlet

brown butter crumble
Check back for the weekly changes to Deb's Deal!
$25 minimum order - Thanks for "Finding Us"
COCKTAILS TO GO
2 servings
2nd Chakra 26

Bourbon, rooibos syrup, orange bitters

Vera Charles 26

Mezcal, aperol, fresh lime, grapefruit bitters

Babbling Brooke 26

Gin, elderflower, fresh lime

Ticket to Rye 26

Koval rye, amaro, lemon, maple
HOWLERS TO GO
32oz draft beer
Hopewell Gose Style Sour 6

Smylie Brothes Helles Lager 7

Smylie Brothers Farmhouse Ale 7

Sketchbook Orange Door Double Dry Hopped IPA 7

Temperance Birdsong Saison 8

Temperance Gatecrasher IPA 8
DILLY DALLY PROVISIONS
Hand crafted preserves locally made
Dilly Beans 10

Green beans, vinegar, red pepper, garlic & spices

Corn Relish 7.50

Corn, cabbage, red peppers, serranos, vinegar, spices

Giardiniera Relish 7.50

Cauliflower, peppers, celery, onions, carrots, vinegar, spices
LOCAL FARM PRODUCE BOX 35.00
The produce box will be available for Friday pick up, orders need to be placed by the Sunday before. Please call 847-868-8945 or email events@foundkitchen.com to place your order. Receive an assortment of fresh greens, vegetables & herbs. Boxed for 2 adults or a family of 4 with 2 small children. Includes cooking tips from Chef Debbie Gold.
CHEF DEBBIE'S FAMOUS COOKIE DOUGH
Deb makes the dough in house, rolls it our and freezes it so they are ready to slice and bake at home.
Snickerdoodle Dough 1lb 7.95

Oatmeal Raisin Dough 1lb 8.95

Double Chocolate Chip Dough 1lb 10.95

Chocolate Chip Dough 1lb 9.95
GENERAL STORE
House Made Jam 16oz 9.95

Made by Debbie of course

McClures Maple Syrup 16oz 13.95

De Cecco Egg Pappardelle 3.75

Orecchiette 6.95

La Molisana Bucatini 2.95

Deb's Housemade BBQ Sauce 6.95

Filberts Soda 1.25

Cola, Rootbeer, Lemon Lime, Soda

Tampax Tampons 6.95

30 count

Toilet Paper 6.95

6 rolls
SLAGEL FARMS
Louis John raises incredible animals, his beef & lamb can always be found on our menu. Slagel family farm is located in Fairbury, Il.
Ground Beef 6.25lb

Ground Turkey 6.95lb

Whole Chickens 11.50 each

Farm Eggs 4.95 per dozen

Duck Eggs 11 per dozen
CATALPA GROVE
Trent not only raises is own "Heritage" breeds - he delivers weekly himself too. You will NEVER have a moister more flavorful cut of pork! If you've ever had a pork chop at Found you surely know this.
Sliced Bacon 8.75lb

Lamb Chops 1/2 Rack (3 bones) 20.95

Slice Ham 6.95lb

Italian Sausage (6 links) 13.50

Hot Dogs (6 links) 9.95
CHEESE SELECTION
Chef has chosen this first round of cheeses based on some of her local fav's. If you would like an accoutrement added to your cheese selection just let us know!
Hook's Blue Paradise 8oz 15.95

Smooth, creamy milkier flavored blue cheese

Cypress Grove Humboldt Fog Goat Cheese 8 oz 21.95

Soft ripened goats milk cheese featuring floral notes, herbaceous overtones and a clean citrus finish

Hooks, Mineral Point, Wisconsin 8oz 12.95

4 year white cheddar wth a nice shard cheddary flavor. Cows milk
BEER
Maplewood 8

pulaski pils, IL 5.1% 16oz

Begyle 8

blonde ale, IL 5.4% 16oz

Finch 6

plumage ipa, IL 6.5% 12oz

Brickstone 6

hop skip double ipa, IL 7.75% 120z

Heavenly Body 7

golden wheat, MO non alcoholic 12oz
COFFEE & TEA
We have been using Sparrow since our first year and love this local Chicago roaster!
Steven Smith Tea 12.50 2 dz

Meadow Herbal Infused (Chamomile) - Jasmine Green Sliver Tip (Full Leaf Tea) - Lord Bergamot (Black Tea) - Fez (Full Leaf Green Tea with Spearmint Aromatics) - Peppermint Leaf Herbal Infusion - Moa Feng Shui (Simply Green)

Sparrow Coffee - blended specially for Found Kitchen (ground or bean) 14.95lb

Espresso Marbella Blend (regular or decaf) - Found Dinner Blend Roast Date 3-10-20 (regular or decaf) -