Main content starts here, tab to start navigating
Menus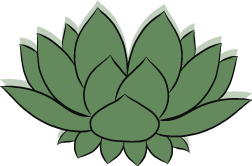 Pick up from 4-7 Thursday-Saturday
To place an order please click HERE!
or call 847-868-8945
THIS WEEK'S FAMILY MEAL
$77.00 serves four
Rushing Waters Trout Chilaquiles

Salsa Verde, Tortilla, Ramps, Pumpkin Seeds

Spanish Gazpacho

Nichol's Farm Tomato, Mustard Crouton

Arugula Salad

Fennel, Goat Cheese, Radish
A la Carte Options
Chef's Debbie Signature Parker House Rolls, made in house & served warm 9.95

8 Rolls with sweet Wisconsin Butter

Werp Farms Fingerling Potato Salad, Scallion, Tarragon 7.95lb

Heirloom Tomato & Mozzarella Salad 13.95lb

Mixed Grains & Greens, quinoa, kale, fregola, lentil sprouts 10.95lb

Mixed Berry Cobbler 12.95 serves 4-6 people
$25 minimum order - Thanks for "Finding Us"
LOCAL FARM PRODUCE BOX 35.00
Receive an assortment of fresh greens, vegetables & herbs. Boxed for 2 adults or a family of 4 with 2 small children. Includes cooking tips from Chef Debbie Gold.
Heirloom Tomatoes 9 per pound
GENERAL STORE
Toilet Paper 100% Recycled 6 rolls 6.95

Big roll, 500 2 ply sheets per roll (6 roll max per order)

Paper Towel 100% recycled 4 rolls 4.95

2 ply, 84 sheets (4 per order max) this is a small roll next time we will get jumbo

10 inch Taper Candle 12 per box 6.50

Tampax Tampons 30 count 6.95

Earth Wise Hand Towels 6.95

200 count

House Made Jam 16oz 9.95

Made by Debbie of course

McClures Maple Syrup 16oz 13.95

De Cecco Egg Pappardelle 8.8oz 3.75

La Molisana Bucatini 16oz 2.95

Orecchiette (non GMO) 2.2lb 6.95

Argo Corn Starch 1lb 1.75

Sacramento Tomato Juice 46oz 2.75

Ocean Spray Grapefruit Juice 46oz 5.95

Windmill Ginger Brew/Beer, Locally Made Aurora, IL 16oz 3.25

Strawberry

Califia Farms Almond Milk, Barista Blend 32oz 5.95

Saint Louis Rough Cut Sugar Cubes 2lbs 7.95

Filberts Soda 1.25

Cola, Rootbeer, Lemon Lime, Soda

Angostura Bitters 19.95

Fee Brothers Bitters 6.50

Tots Treats for Dogs 6.95

Oatmeal, Peanut Butter, Eggs & Bacon (22 count)
CHEESE SELECTION
Chef has chosen this first round of cheeses based on some of her local fav's. If you would like an accoutrement added to your cheese selection just let us know!
Green Dirt Farm, Weston Missouri 5oz wheel 16.95

Dirt lover a bloom rind cheese with a light coating of vegetable ash, tastes buttery, lemony and mushroomy. Sheep milk

LaClare Farms Cave Aged Chandoka 8oz 14.95

Cloth-Bound New Zealand style cheddar pressed from a pasteurized whole milk blend of 70% cow's milk & 30% goat milk. Aged at least 8 months.

Sweet Grass Dairy, Thomasville, Georgia 7.5 oz wheel 19.95

Green hill is a double cream, soft ripened cheese made in the style of a camembert, it has a butter flavor, a thin white bloomy rind and a smooth creamy texture. Cow milk

Rogue Creamery, Rogue River Valley, Oregon 8oz 17.95

Caveman blue is a rich, complex blue, sweet and fruity with slight vanilla tones and a butter texture. Cows milk

Hooks, Mineral Point, Wisconsin 8oz 10.95

4 year white cheddar wth a nice shard cheddary flavor. Cows milk
Chef Debbie's Famous Cookie Dough
Deb makes the dough in house, rolls it our and freezes it so they are ready to slice and bake at home.
Snickerdoodle Dough 1lb 7.95

Oatmeal Raisin Dough 1lb 8.95

Chocolate Chocolate Chip Dough 1lb 10.95

Chocolate Chip Dough 1lb 9.95
SLAGEL FARMS
Louis John raises incredible animals, his beef & lamb can always be found on our menu. Slagel family farm is located in Fairbury, Il.
Ground Beef 6.25lb

Ground Turkey 6.95lb

Whole Chickens 11.50 each

Farm Eggs 4.95 per dozen

Duck Eggs 11 per dozen
MEATS BY LINZ
This 5th generation family butcher has grown over the years and provides the finest quality beef we have found. All of our beef at The Barn Steakhouse comes from Meats by Linz. They are located just across the Illinois border in Indiana. All beef is finest quality Black Angus heritage beef and all come individually wrapped and cryovaced.
Filet 8oz 17.75

NY Strip Steak 14oz 19.95

Rib Eye 16oz 18.95

Porterhouse 22oz 25.95
WHITTINGHAM
The Whittingham's are another family with butchering in their blood whose beef we are proud to offer. This beef is a bit less expensive and is our "house cut" at our newest restaurant in Aurora.
New York 12oz 14.95

Ribeye 14oz 15.95

Porterhouse 20oz 18.95

Baby Back Ribs Full Slab 15

Brined & Smoked
CATALPA GROVE
Trent not only raises is own "Heritage" breeds - he delivers weekly himself too. You will NEVER have a moister more flavorful cut of pork! If you've ever had a pork chop at Found you surely know this.
Sliced Bacon 8.75lb

Lamb Chops 1/2 Rack (3 bones) 20.95

Pork Chops 2 chops (approximately 2.25lb) 11.95

Slice Ham 6.95lb

Italian Sausage (6 links) 13.50

Hot Dogs (6 links) 9.95

Spare Ribs Full Slab 13.00
COFFEE & TEA
We have been using Sparrow since our first year and love this local Chicago roaster!
Steven Smith Tea 12.50 2 dz

Meadow Herbal Infused (Chamomile) - Jasmine Green Sliver Tip (Full Leaf Tea) - Lord Bergamot (Black Tea) - Fez (Full Leaf Green Tea with Spearmint Aromatics) - Peppermint Leaf Herbal Infusion - Moa Feng Shui (Simply Green)

Sparrow Coffee - blended specially for Found Kitchen (ground or bean) 14.95lb

Espresso Marbella Blend (regular or decaf) - Found Dinner Blend Roast Date 3-10-20 (regular or decaf) - Found Brunch Blend Roast Date 3-10-20 (regular or decaf)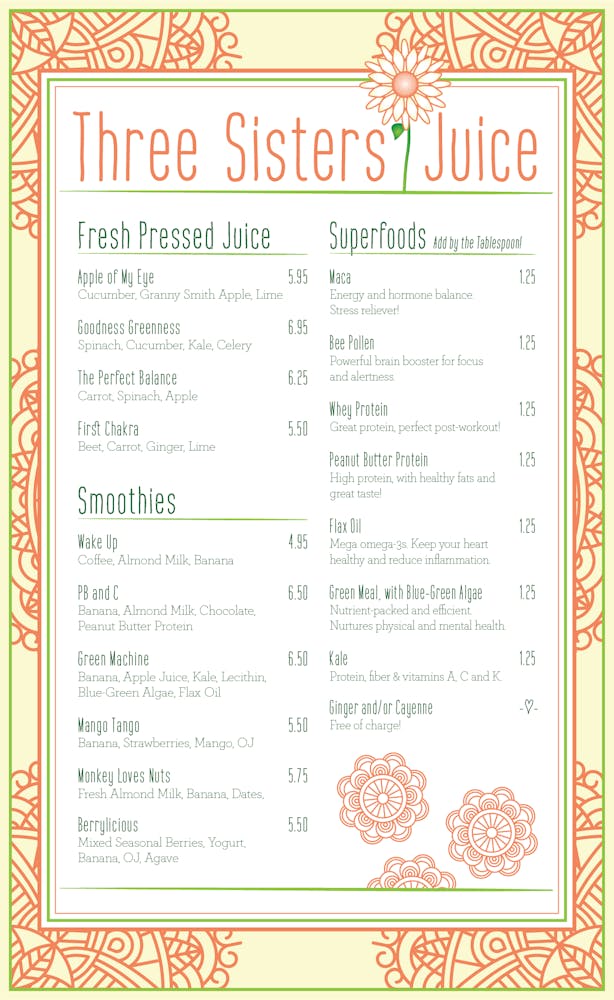 Available Monday - Friday 8am - 12pm
BUBBLY
Schramsburg, Blanc de Blanc, CA, NV (half bottle) - 19

Steorra, Brut, CA, NV - 17

Domaine St Vincent, Brut, New Mexico, NV - 11

Gruet, Brut Rose, New Mexico, NV - 18

Veuve Clicquot, France - 75
White
Forge, Dry Reisling, NY, 2018 - 17

Zocker, Gruner Veltliner, CA , 2016 - 16

Union Sacre, Belle de Nuit, Gewurztraminer, CA, 2018 - 15

Matthew Fritz, Sauvignon Blanc, CA, 2018 - 12

Saint-Lannes, Cotes de Gascogne, France, 2018 - 12

Eola Hills, Pino Gris, OR, 2017 - 13

Vinum Cellars, Chenin Blanc, CA, 2017 - 14

Hollyhock, Lodge #4, White Gamay, CA, 2018 - 21

Brocard, Chablis, France, 2018 - 20

Joel Gott, Chardonnay, CA, 2018 -15

Dablon, Chardonnay, Michigan, 2016 - 18

Butternut, Chardonnay, CA, 2017 - 13

Alexandria Nicole, Shepard's Mark, Rousanne/Marsanne, WA, 2017 - 21

Santa Margarita Pinot Grigio, Italy, 2018 - 21

Chateau Moncontour, France, 2018 - 15

Jordon Chardonnay, CA 2016 - 34

Julien Brocard Chablis, France, 2017 - 25

Josh Chardonnay, CA 2017 - 12

Sonoma Cutrer Chardonnay, CA 2017 - 20
Rosé
Banshee, Grenache Rosé, CA, 2018 - 18
Red
Block Nine, Pinot Noir, CA, 2018 - 14

Caparone, Nebbiolo, CA, 2017 - 17

Kanonkop, Kadette, Pinotage, South Africa, 2017 - 15

Rickshaw, Cabernet Sauvignon, CA, 2018 - 16

Antinori, Antica, Cabernet Sauvignon, CA, 2015 - 62

Snoqualmie, Whistle Stop Red Blend, WA. 2016 - 14

Martin Woods, Gamay Noir, OR, 2017 - 22

Lieu Dit, Malbec, CA, 2016 - 31

Arnot-Roberts, Syrah, CA, 2018 - 39

Cruze, Monkey Jacket Red Blend, CA, 2017 - 25

Cline, Old Vine Zinfindel, CA, 2018 - 18

Battle Creek Unconditional Pinot Noir, OR 2018 - 13

Banshee Cabernet, CA 2017 - 22

Joel Gott Cabernet, CA 2017 - 15

Chateau Pey La Tour, France 2018 - 15

Bonanno Cabernet, CA 2016 - 29

Kendal Jackson Cabernet, CA 2016 - 18

Chateau Smith Cabernet, WA 2017 - 19

Olivier Cuilleras Cotes du Rhone, France 2017 - 9

Beringer Founders Estate Cabernet, CA 2017 - 9

Bethel Heights Pinot Noir, CA 2018 - 32
BEER (CANS/BOTTLES)
Finch, Plumage IPA, IL, 12oz - 2.25

Lakefront, Riverwest Stein Amber, WI, 12oz - 2.25

Sketchbook, Pinky Sweater Pilsner, IL, 16oz - 3.25

Revolution, Eugene Porter, IL, 12oz - 2.25

Revolution, Hero Series, IL, 12oz - 2.75

Revolution, Freedom of Press Sour, IL, 12oz - 2.25

Alarmist, Crispy Boy Pilsner, IL, 12oz - 3.50

Well Being, Heavenly Body, MO, 12oz non-alc - 2.75
Vodka
(by the Bottle)
Boyd & Blair - 42

Hanks - 14

Tito's - 27

Grey Goose - 52
Gin
(by the bottle)
Hendrick's - 62

North Shore #11 - 30

Oppidan - 26

CH Gin - 26

New Amsterdam Gin - 36
Tequila
(by the bottle)
Elvolo - 30

Tequila Ocho Anejo - 77

Tequila Ocho Reposado - 65

Cruz de Fuego - 34

Patron Silver - 46

Jose Cuervo Reposado - 20
Whiskey
(by the bottle)
Evan Williamns - 15

Stranahan's - 78

Balcones - 75

FEW Single Malt - 83

Jack Daniels - 46

Brenne - 78
Bourbon
(By the Bottle)
Four Roses - 46

1792 - 39

Makers Mark - 52

Bulleit Bourbon - 48

Angel's Envy - 56

Elijah Craig - 42
Scotch
(By the Bottle)
Balvenie - 89

Glenfarclas - 69

Macallan 12 - 71

Ardbeg - 66

Laphroaig - 64

Auchentoshan - 43
Rye
(By the Bottle)
Whistle Pig - 87

Woodford Reserve - 72

Pinhook - 33

Redemption - 32

Journeyman - 46

High West Double - 35

Rittenhouse - 25

Koval Rye -47

George Dickel Rye - 44
Aperol 29

Bitter Truth Violet - 36

Briottet Crème de Cassis - 34

Brovo Curacao -33

Campari - 44

Cinpatrazzo Amaro - 36

Fernet Branca -37

Godiva Chocolate - 38

Luxardo Maraschino - 38

Luxardo Sambuca - 29

Maison Rouge VSOP - 36

North Shore Aquavit - 34

Pernod - 36

Pimms #1 - 31

Rum Chata - 38

St Elder - 21

Vya Vermouth Dry - 22

Vya Vernouth Wweet - 22