Main content starts here, tab to start navigating
Menus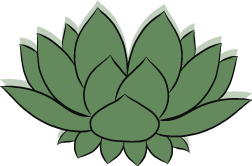 Sunday Sips
Classic Mimosa: Prosecco and Orange Juice 11

Bloody Mary: Amy's Mix, Vodka and Stout 12

Elderflower Sparkler: Elderflower Liqueur, Prosecco, Orange Juice 12

Ticket to Rye: Journeyman Rye, Lizard Amaro, Lemon, Maple Syrup 13

Espresso Martini: espresso, vodka, coffee liqueur, fernet fudge 14

Sparrow Coffee: Special Found Brunch Blend 3

Steven Smith Organic Teas 3

Cappuccino or Latte 3.50

Hot Chocolate or Chocolate Milk 3
Weekend Specialties
Doughnuts, Made in House of Course 3 each

Avocado toast, radish, grapefruit, sunflower seeds, seeded wheat 11 add a farm egg 2

B&G - Homemade Buttermilk Biscuit, Beef Sausage Gravy 9

Baked apple french toast, whipped cream, maple syrup 13

Farm plate, two eggs, bacon, house fried potatoes, toast & jam 13

Buttermilk fried chicken & Johnny Cakes, Bacon, Maple Syrup 14

Eggs Benedict, Bacon, Hollandaise, House Fried Potatoes 13

Quinoa Bowl, poached egg, roasted yam, kale, avocado, goat cheese, red onion 12

Slagel farm beef burger, red onion, bacon, aged cheddar, dijonnaise 13 add a farm egg 2

Baby Greens, pine nuts, blue cheese, fennel vinaigrette 9

add chicken $4

add salmon $7

add steak $7
Sides & Bites
Marinated Olives: Plum, Kalamon, Castelvetrano 5

Artisan Cheese, Grape Mustardo, Honeycomb, Housemade Crackers 6

Fruit Bowl 7

Two Farm Eggs 4

Side of Bacon 5

House Fried Potatoes 6

Toast & Jam 3
Kids 6 (12 and under).....
Scrambled Farm Eggs and Toast 6

French Toast and Maple Syrup 6

Grilled Cheese and Frites 6
Salads & Veg
Today's Beautiful Soup 6

Heirloom Carrot Tartine, Carrot Puree, Pickled and Raw Carrot, Carrot Tops, Smoked Salmon Roe, Grilled Sourdough 11

Kale Salad, Kale, Swiss Chard, Dried Fruit, Candied Nuts & Seeds, Fresh Cranberry Vinaigrette 13

Add Chicken Thigh $4

Add Pan Seared Salmon $7

Add Farm Steak $8

Baby Green Salad, Pine Nuts, Blue Cheese, Fennel Vinaigrette 10

Add Chicken Thigh $4

Add Pan Seared Salmon $7

Add Steak $8

Three Grain Salad, Celeriac, Fresh Herbs, Lemon, Smoked Chili Aioli 9
Proteins
Lamb Meatballs, Pistachio Chimichurri, Mint Yogurt 15

Crispy Skinned Chicken Thighs, Chickpeas, Avocado, Lime Yogurt 13

Sandwich Of The Day, Chef's Choice of Deliciousness 12

Slagel Farm Beef Burger, Bacon, Aged Cheddar, Dijonaise 13
Bites
Marinated Olives 5

Seeded Baguette & Cultured Butter 3

Artisanal Cheese 6 each
Flatbreads
Levantine Flatbread, Muhammara, Capers, Cauliflower, Dates, Red Onion, Chive 13

Thai Chicken Flatbread, Coconut Braised Chicken, Green Curry Sauce, Herbs, Chilis, Fermented Vinaigrette 15

Potato & Leek Flatbread, Soubise, Smoked Fingerling Potato, Melted Leeks, Pickled Shallots, Bacon 14
Dessert
Chocolate Pot de Creme, Sea Salt 8

Found's Apple Tart, Baked Apples, Cinnamon Crumble, Vanilla Ice Cream 8

Fresh Spun Gelato and Sorbet 3.00 per scoop
Salads & Veggies
Kale Salad

kale, swiss chard, dried fruit, candied nuts & seeds, fresh cranberry vinaigrette 13

Heirloom Carrot Tartine

carrot puree, pickled and raw carrots, carrot tops, smoked salmon roe, grilled sourdough 11

Creamy Polenta

slow poached egg, mushroom, blue cheese, almonds 9

Spicy Harissa Roasted Vegetables

brussel sprouts, rutabaga, pepitas 10

Baby Green Salad

pine nuts, blue cheese, pickled shallots, fennel vinaigrette 10

Butternut Rigatoni

spigariello, butternut squash puree, roasted butternut, herbed bread crumbs, pickled red onions, sorrel 18
Meat & Fish
Beef Carpaccio

pickled lemongrass, puffed quinoa, confit pear, apple, tarragon 12

Twice Fried Chicken Wings

honey, lemon, smoked chilis 15

Lamb Meatballs

pistachio chimichurri, mint yogurt 15

Oven Roasted Rushing Waters Trout

fire roasted shishito peppers, cauliflower, kohlrabi salad, preserved lemon, farm herbs 22

Grilled Faroe Island Salmon

sweet potato puree, baby boo chop, ponzu, kale chips, radish, pickled mustard seeds 20

Grilled Farm Steak

roasted baby turnips, fingerling potatoes, farm greens, chimichurri 20

Prince Edward Island Mussels

bouillabaisse, shallots, garlic, grilled sourdough 15
Bites
Marinated Olives 5

Deviled Eggs 3 halves 5

Oyster of the Day M/P

Seeded Baguette & Cultured Butter 6

Artisanal Cheese 6 each

Housecut Frites With Garlic Aioli 5
Flatbreads
Levantine Flatbread

muhammara, capers, cauliflower, dates, red onion, chives 13

Spicy Thai Chicken Flatbread

coconut braised chicken, green curry sauce, herbs, chilis, fermented vinaigrette 15

Potato & Leek Flatbread

soubise, smoked fingerling potato, melted leeks, pickled shallot, bacon 14
Caviar
30 grams simply served
crème fraîche & toast points

Bowfin 30

Paddlefish 48

Hackleback 59
Kids (12 and Under)
Pizza Flatbread 5

Grilled Cheese 5

Steak Frites 10
Sweets
Chocolate Pot De Creme

sea salt 8

Found's Apple Tart

baked apples, cinnamon crumble, vanilla ice cream 8

Fresh Spun Gelato & Sorbet

daily selection 3.00 per scoop
The Cocktail Collection
The Boozy Floozy 11

Our fantastic house made soda with a twist - or in this case a shot. Our team creates fresh and flavorful sodas every day. Enhance it with a shot of your favorite spirit and let the party get started!

The Wishing Apple 12

Rum, lemon, apple cider, cinnamon.

Found Sazerac 14

Rye whiskey, cognac, absinthe rinse, bitters, simple, lemon essence.

The 2nd Chakra 10

Bourbon, rooibos syrup, orange bitters

The Marjorie King 12

Tequila, tamarind, lime

Vera Charles 13

Mezcal, aperol, fresh lime juice and a dash of grapefruit bitters. A touch of smoke. Hint of zest and a biting wit - just like the lady herself.

G&T Rethunk 12

Talk about old school! Leatherbee gin, cinchona bark, grapefruit, ginger & lime juices.
Dry January
Kombucha

daily selection, 4.50

Found Fruit Soda

house made and tasty!, 6

Filberts All Natural Sodas

2.50

Baby G&T 7

grapefruit & housemade tonic

Railroad 9

reships and non alcoholic beer

Fireworks 7.5

seedlip spice, smoked ginger beer

Mount Etna Sour 9

seedlip grove, blood orange

Blackened Lemonade

fresh with activated charcoal, 7

Ginger Beer

made in house with real ginger, 3.50
Whiskey
Stranahan's

diamond peak, 18

Balcones

texas single malt, 17

F.E.W.

single malt, 19

Jack Daniels

single barrel, 11

Redbreast

12 year cask strength, 16

Brenne

french single malt, 15
Bourbon
Four Roses

small batch, 11

Weller 12 year

special reserve, 9

1792

small batch, 10

Maker's Mark

cask strength, 10

Buffalo Trace

9

Angel's Envy

14

Breckenridge PX

16

Blantons

17
Rye
Whistle Pig

old world, 23

Woodford Reserve

15

Pinhook

9

Journeyman

12

Redemption

9

High West

double rye, 11
Scotch
Dewars

white label blend 9

Balvenie

14 year, 19

Glenfarclas

12 year, 11

Macallan

12 year doublecask, 17

Ardbeg

corryvrecken, 16

Laphroaig

triplewood, 15

Highland Park

18 year, 25

Auchentoshan

12
Whiskey Flights
all flights .75 ounce pours
The American 24

Stranahan's, Balcones, F.E.W. Single Malt

Beautiful Bourbon 18

Buffalo Trace, 1792 Small Batch, Breckenridge PX

Reckless Rye 15

Redemption, Pinhook, High West Double Rye

Scotch Sampler 32

Balvenie 14 Year, Highland Park 18 Year, Laphroaig Triplewood

Women of Whiskey 21

Woodford Reserve, Koval, Brenne
Local Drafts
Maplewood, pulaski pilsner, 5.1%, 10oz

9

Begyle, flannel pajamas oatmeal stout, 5.1% 10oz

8

Hopewell, dorkmunder lager, 5.5% 10oz

9

Hopewell, ride or die pale ale, 5.5% 10oz

9

Revolution, fistmas winter ale, 6.5% 9oz

8

Temperance, gatecrasher ipa, 6.6% 10oz

9
Bottles & Cans
Revolution

freedom of press sour, il 4.5% 12oz, 9

Sketchbook

pinky sweater pilsner, il 5.5% 16oz 10

Lakefront Brewery

river west stein amber lager, WI 5.6% 12oz, 7

Finch Beer Co.

plumage spa, IL 6.5% 12oz, 7

Revolution

hero series northwest ipa, IL 7.1%, 12oz, 9

Revolution

eugene porter, il 6.8% 12oz, 7

Heineken

n/a beer, Amsterdam 12oz, 6
Sparkling
Brut

domaine saint vincent, NM 9/41

Brut

steorra, russian river valley, CA 13/57

Brut Rose

gruet, NM 13/57

Blanc de Blanc

schramsberg north coast, CA (1/2 bottle) 14/28
White
Pinot Gris

Eola Hills, OR '17, 10/45

Sauvignon Blanc

E matthew fritz, napa valley, CA '18, 8/36

Gruner Veltliner

Zocker, CA '16, 12/54

Chardonnay

Joel gott, CA '18, 10/45

Chardonnay

Butternut, CA '16 9/41

Dry Reisling

Forge cellars classique, NY '16, 45

Gamay Noir

Hollyhock lodge no 4, CA '18, 68

Gewurztraminer

Union Scare Belle de Nuit, CA '18, 36

Rousanne/Marsanne

Alexandria Nicole Shepards Mark, WA '17, 57
Rosé
Rose Sangiovese

Barnard Griffin, WA '18 8/36

Rose Pinot Noir

Yamhill Valley, WA '18 37
Red
Pinot Noir

Block nine, CA '18, 10/45

Cabernet Sauvignon

Rickshaw, CA '17, 11/50

Cabernet / Merlot / Syrah

Snoqualmie, whistle stop, WA '15, 10/45

Zinfandel

Cline old vine, CA, '17, 8/36

Nebbiolo

Chaperone, pasa robles, CA '15, 13/57

Pinotage

Kanonkop, South Africa '16, 31

Gamay Noir

Martin Woods, OR '17, 52

Malbec

lieu dit, CA '15, 76

Syrah

Arno-Roberts, CA '16, 87

Red Blend

Cruze Monkey Jacket, CA '17, 63